Piesik Piano Tuning
Piano Repair Service
John Piesik, RPT
(760) 726-4665

Tuning • Repair • Regulation • Voicing
Registered Piano Technician
Serving San Diego North County – Since 1990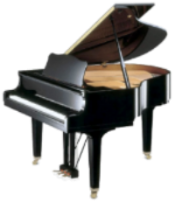 Piesik Piano Tuning

San Diego North County
John Piesik, RPT
Registered Piano Technician, Reg. #11400
Member of the Piano Technicians Guild
Grand Piano Specialist
• Registered Piano Technician (RPT)

• Credentialed Member of the Piano

Technicians Guild (PTG)

• Member of the Master Piano

Technicians of America (MPT)

• Bachelor of Science in Electrical

Engineering (BSEE)

• BBB A+ Rating

• Certified Installer – Dampp-Chaser

Humidity Control Systems

• Warranty Service Provider

• Advanced Training (Baldwin,

Bösendorfer, Kawai, Samick,

Steinway, Pearl River,

Yamaha, Young Chang, etc.)
Service Area:
Carlsbad, Oceanside, Vista, San Marcos,
North Escondido, Camp Pendleton,
Leucadia, Encinitas, Rancho Santa Fe
Professional Piano Tuner – Fully Insured
Humidity Control Systems – Certified Installer
Reliable piano tuning, maintenance and repair services.
Customer centered. Quality focused. Exceptionally high attention to detail.
The best possible performance of your piano is the ultimate goal.
"A complete piano service –
More than just a tuning"
My holistic approach to piano service includes a beautiful, stable tuning and attending to your piano's other needs as well. Additional time is allowed for a minor repair, a careful inspection, pedal adjustment, bench tightening, a sticking key repair, a squeaky pedal, touch–up voicing or spot regulation. About an hour and a half is planned for a basic piano tuning service.

John is extremely professional and we've been blessed to have him do his magic on our Steinway for almost 10 years now. I honestly could not be any happier with his work! I am nowhere near a concert pianist, but I do play professionally in a few local bands, so our piano probably gets played 2–3 hours daily, sometimes more. John helps us keep it in great shape and sounding terrific. He always does a great job educating me on the inner workings of a piano, what needs attention and when (and why!), and never tries to "sell" me anything. I really admire his work ethic and strongly recommend him.

– Chris C. (recording artist),

Encinitas, CA

I have played piano for over 45 years. I know how a piano should sound. John has tuned my Steinway grand piano for a very long time. He has the uncanny knack of knowing just what needs attention. Tuning is an art as much as it is a science, and John is both an artist and a scientist. He is meticulous in his work and totally honest; he does not suggest repairs if they are not needed. I recommend John highly.

– Paul C., Vista, CA

John has tuned my piano for many years. He is very professional and honest. I am always impressed at how my instrument sounds when he leaves. John has always gone above and beyond and I would recommend him to anyone. In fact, I do, since I have many piano students who also need to take care of their instruments. I haven't had anyone else tune and care for my piano, and I don't plan to. He is detail oriented and if my piano starts to do something quirky, I know John will have a solution for it. Always happy to have my piano serviced and tuned!

– Melinda P. (Giacoletti Music,

owner), Oceanside, CA

John Piesik has tuned our baby grand piano since we moved to Carlsbad 4 years ago. He is professional, very courteous, and always shows up right on time for our scheduled appointments. Our piano always sounds fantastic upon completion of his work. John is very honest with his recommendations and comments he might have regarding the upkeep and maintenance of our piano and is always prompt with his reminder cards for our next tuning! (Thank you for those postcards, John!) Piesik Piano Tuning is HIGHLY recommended!

– Janette M., Carlsbad, CA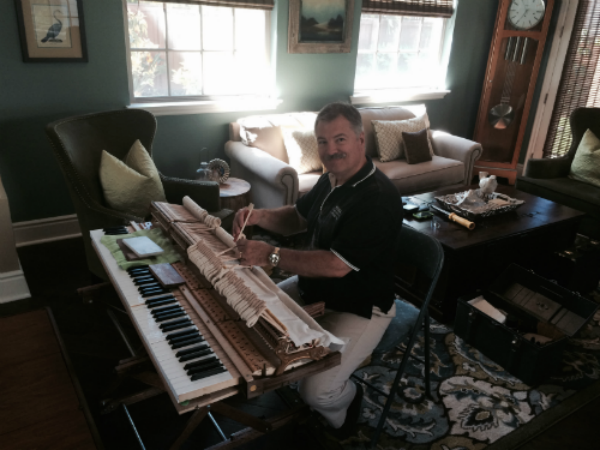 Serving San Diego North County – Since 1990
Contact Piesik Piano Tuning:
E-mail: john@piesikpiano.com